So I was looking for a nice new kitchen knife and decided to try a chinese cooking knife often called a "Cai Dao" or a cleaver. I decided to get the thinner version that is intended for slicing vegetables and not a butchers cleaver that can be used to cut through bones. I went for the Authentic Blades Cung Slicing M421S since it is a hard carbon steel blade and was available for a nice price from a few sellers in Germany. It is a Vietnamese blade and doesn't have the more flat blade shape that you will find in classic chinese blades like the Chan Chi Kee KF130x series, the Deng/Dengjia GL-3 or the Shibazi S-210 (all of which are carbon steel blades for a very nice price) but it's close enough to give it a try since I never before used a chinese cleaver.
Now this thing is rather big and the woodden knife block I have in my kitchen doesn't have a slot for a cleaver. So where could I store this big knife?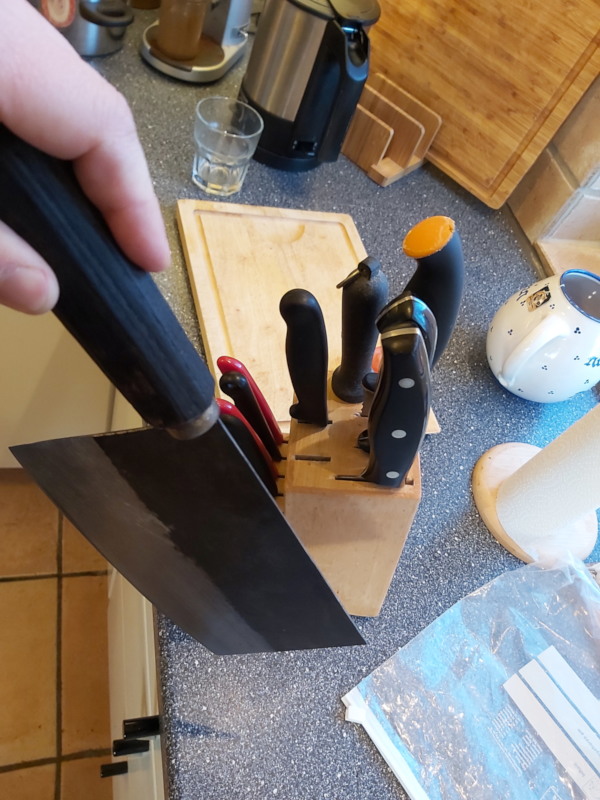 I came up with the idea to stick it to the back of the knife block with some magnets. So I bought some neodymium magnet sticks and glued them to the back of the knife block.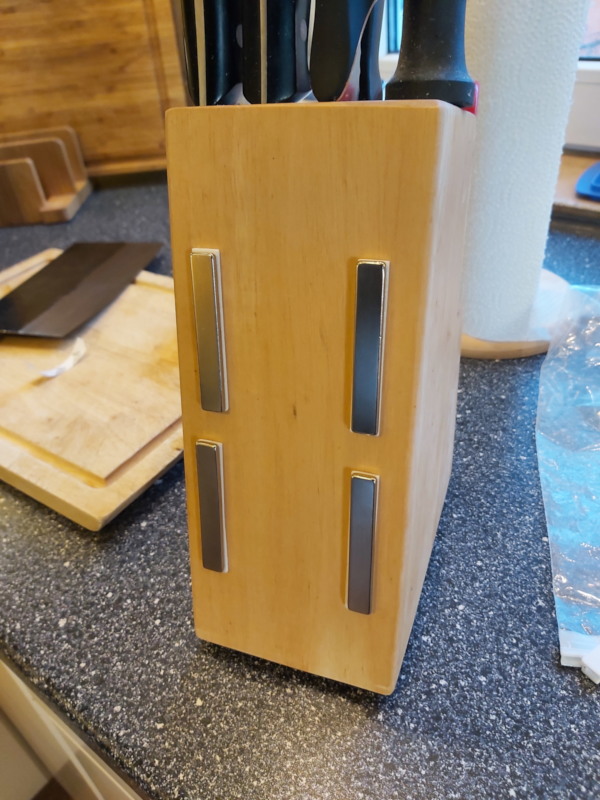 The neodymium magnets are plated with metal and in order to not scratch the surface of the knife when taking it off the magnets I glued some wood veneer onto the magnets. I used bamboo veneer just because I had some leftovers from other woodworking projects but I think you can use any other veneer as well. Just make sure to sand of the edges so that the veneer will not splinter. I used Pattex Kraftkleber Classic as the glue. Other glues will probably work, too. Just make sure to choose one that can stick to metal and wood. It also looks much nicer :)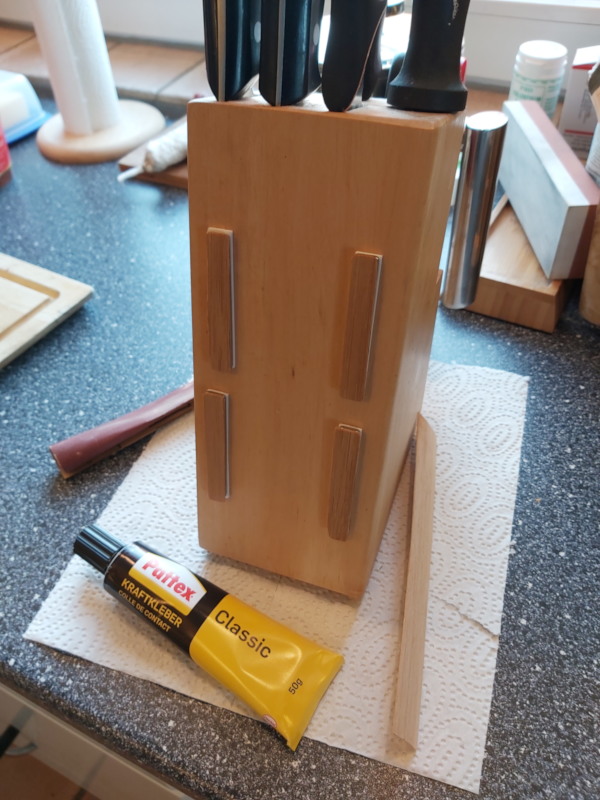 And this is how the end result looks like: